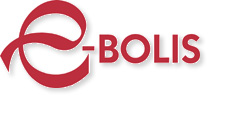 e-bolis.com

Creativity, technology and tireless research into excellence and service: the BOLIS website offers a useful on line channel to quickly satisfy the client's supply needs.

The site allows the extended sales network to remain in full and efficient contact with company production and distribution services. A guarantee of effective organization that contributes to the Bolis added value in service.

With a click on the links in this page, our customers can take advantage of the on-line free services reserved them: Some services have free access while others are available upon customer's written request only, through a PIN/i code to be digited in the appropriate field of the enquiry windows, without it these services are not available.


Customer order status

---
It shows the manufacturing status of an order. The visualization can be synthetic or detailed by single item.

To obtain the activation of the service and your personal PIN/i please print the form you will find at the following link:

Application for access to "e-bolis Plus"

and send it duly filled and signed to the following e-mail address

customerservice@e-bolis.com

or fax number

+39 035 618679

The same application allow you to stop in any moment the access to this service.

Example: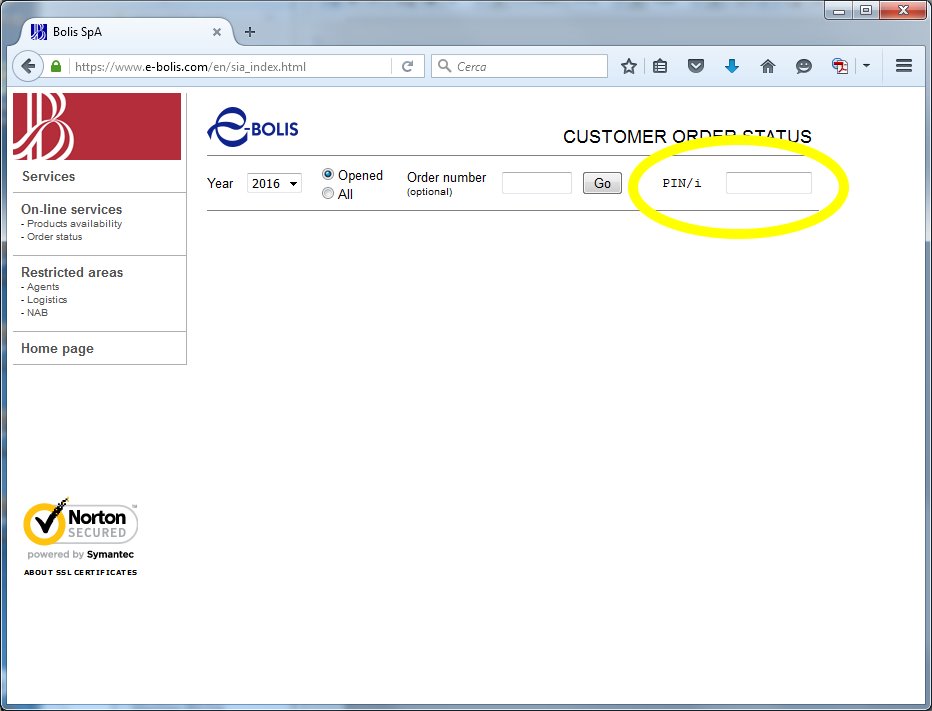 Digit your PIN/i code
and click on "Go"